Comfrey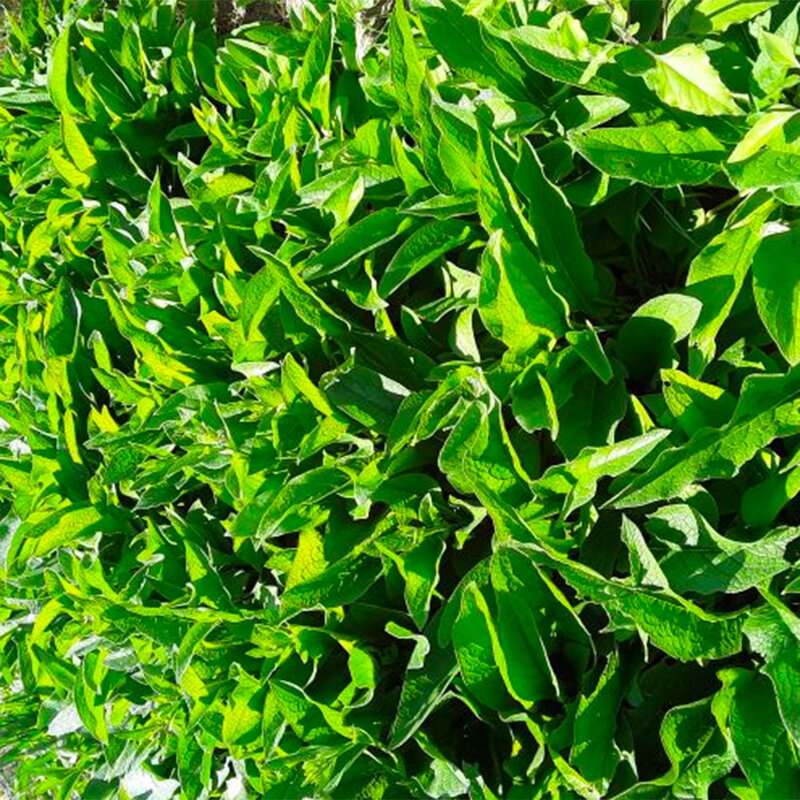 Comfrey
Symphytum x uplandicum
Typically grown in borders and shade gardens for its attractive foliage and Virginia bluebell-like spring flowers. Commonly known as Russian comfrey, a naturally occurring hybrid, typically grows in an upright clump to 18-24" tall. From pinkish buds, flowers open up rose but mature to purple. Comfrey has been grown in medicinal herb gardens for several centuries for the purported healing properties of the leaves and roots when applied as a poultice to inflammations and wounds. It is also a dynamic accumulator which gathers minerals or nutrients from the soil and stores them in a more bioavailable form and in high concentration in their tissues, then can be used as fertilizer or to improve mulch. LEAVES ARE POISONOUS TO HUMANS IF INGESTED.
Delivery is $3.00 per loaded mile. Prices and availability subject to change. All plants are in fabric root bags or 3 gallon Rootmaker pots.
Feel free to Build a Quote. You will not be charged for this quote - we will contact you to discuss your request. Images may not be an accurate depiction.